Chargers, power bricks, are key components of our daily lives. Making chargers faster, more powerful and smaller is one thing that tech companies are continuously striving for.
Technology that enables this is GaN (Gallium Nitride). The chargers which make use of this tech are commonly called GaN chargers.
Anker is one of the leading companies that make GaN chargers. Now they have introduced an even more powerful lineup of their chargers called GaNPrime, which supports up to 150w of power.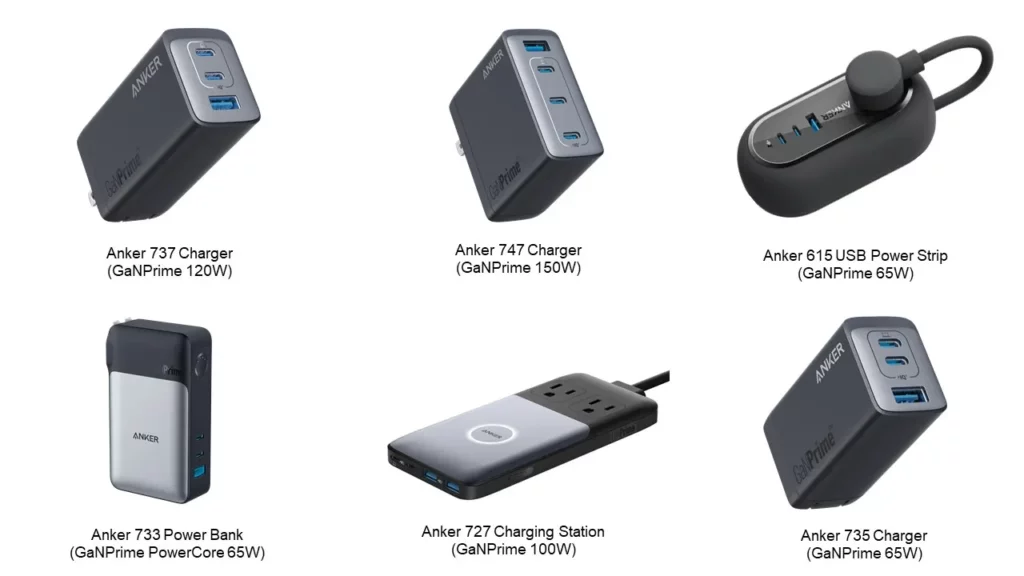 The new GaNPrime series of chargers start from 65W power and go all the way up to huge 150W. Range also includes Wall chargers with USB-A and USB-C ports. Anker also launched smart "power strips" and wireless charging solutions.
"GaN is allowing us to completely change the way we charge our electronics by delivering better power transfer efficiency, faster-charging speeds, and smaller, more portable chargers," said Steven Yang, CEO of Anker Innovations, in a press statement. "Our partners provided exclusive access to cutting-edge GaN technology that empowered us to create chargers that last longer and are more sustainable."
When it comes to GaN powered chargers, they are better than conventional silicon-based chargers. GaN powered chargers are the future. Apple with their Laptop ships GaN based charger.
Some of the benefits of GaN charger over silicon based charger include
More efficient at same power level
are more efficient and produce less heat
smaller
You know all about GaN charger here –
One of the key factors behind increased adoption of GaN chargers is advent of USB-C type connections which more and more devices are using like laptop or your smartphone.
Because a single GaNPrime charger and USB-C cable can be used to power multiple mobile devices, this eliminates the need to own multiple chargers and substantially reduces the amount of e-waste.
The world of single universal charger is coming soon.
You can visit official page of Anker to see availability and price – here