Amazon announces a new feature in its 4rth generation Echo and Echo Dot speakers which makes them more clever. This new feature can recognize when someone has walked into a room through its motion detection feature.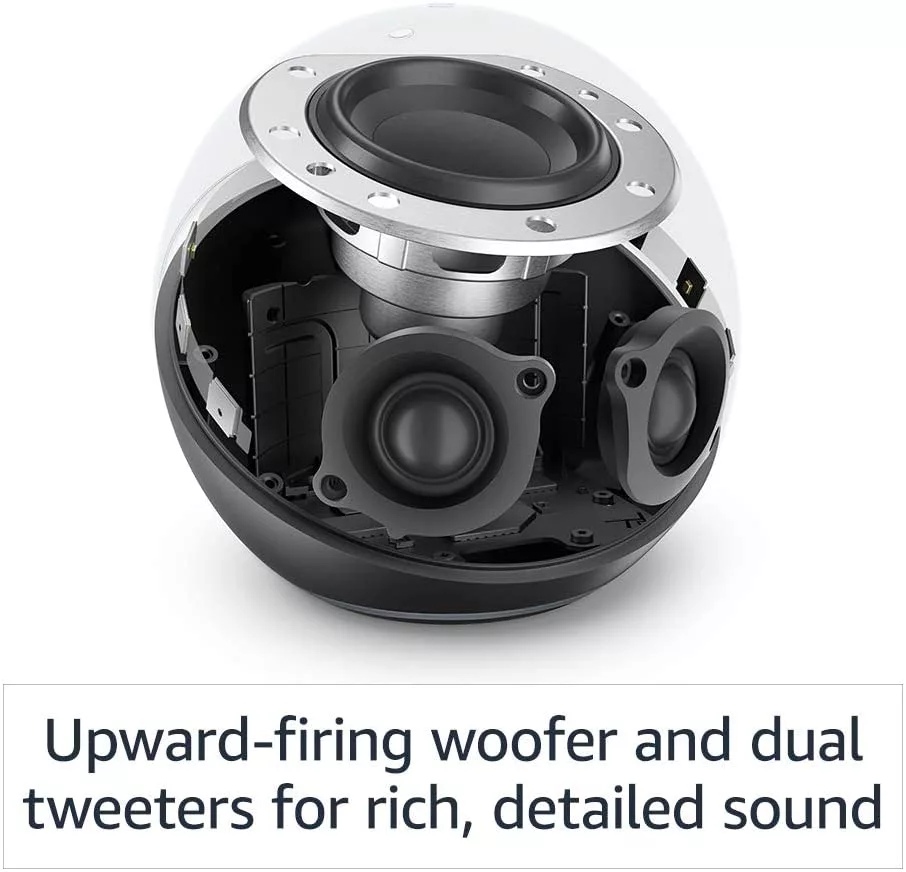 March 2016 marked the debut of the original Amazon Echo Dot. The Amazon Echo continues to improve since its launch and now with its new feature, it becomes even smarter.
The new feature, which is available now, was announced during Amazon's blockbuster September launch event.
If you already own a fourth-generation Echo or Echo Dot (these are the ones first announced in September 2020 with a spherical design for improved sound), you'll be able to enable or disable the new functionality within the Alexa app. This companion app is available on Android and iOS. If you switch on this extra sense, you'll be able to use your movements around the house to trigger other actions from your smart home gadgets.
How does this feature actually work?
The feature was first announced in Amazon's fall hardware event in September, and it sounds like something out of science fiction. Echo devices send out an ultrasound wave, which is undetectable by human ears but can be used to determine if the room is empty or has someone in it. Waves are inaudible to human ears, so you don't need to worry about an annoying screech from your clever AI-powered speaker.
It's similar to motion-sensor technology, except it doesn't use a camera. The feature can be turned off if it gives you the willies by heading to the Alexa app. Using ultrasound waves in a voice-only Echo line-up for motion detection is definitely revolutionary.
How to use this feature?
To enable the new trick, launch the Alexa app and head to the settings menu for each smart speaker listed in your Devices tab. The ability to detect presences can be found under the Motion Detection menu. A toggle can be used to enable or disable the feature.
Unfortunately, if you have an older Echo, you won't be able to play around with this new feature. The ultrasound technology is currently only available to Echo Dot and Echo fourth-generation speakers.
How to turn off this feature?
Open the Amazon Alexa app on your phone
Tap the Devices option
Select Echo & Alexa
Tap the Echo device you want to disable the feature on (Note: It must be an Echo or Echo Dot 4th generation)
Tap the Status section
Select Motion Detection
Slide the toggle next to Motion Detection to the left to disable
Repeat these steps for each of your Alexa-enabled devices
The technology becomes interesting for a smart home setup as this system enables the creation and execution of relatively simple routines when someone arrives in a room. The most obvious one is to automatically turn on the light when someone enters and to turn it off when no one is there. It's also possible to program music starting up from a smart speaker as soon as someone is in the vicinity.