Last Updated on December 14, 2021 by teamyantragyan
Forza Horizon 5 has been one of the biggest releases of this year overall. In the history of Xbox, developers claim it to be the biggest release with over 10 million players joining the latest instalment of Forza Horizon.
I don't know whether these numbers are exaggerated or not, the player base was already huge from that start.
For some reason, if you are not aware of this game, here is a short introduction.
A little bit about Forza Horizon 5?
Forza Horizon 5 is an open-world racing game developed by Playground Games and published by Microsoft.
Forza Horizon series is known for its beautiful visuals, amazing gameplay and massive open world (for a racing game). Each instalment is based on real-world locations. It was Colorado (USA) for Forza Horizon 1, Southern France and Northern Italy for the second game, Australia for 3 and Britain for 4.
The best thing about the Forza series is that it is a semi-simulation arcade racing that can be enjoyed by veteran players and new players alike.
The game is available on Xbox GamePass and is released on PC, Xbox One, Xbox Series S|X.
This time Forza Horizon is based on the fictional representation of Mexico which was so different from the Forza Horizon 4's humid countryside Britain. The game is beautiful with many improvements but it is not without its problems.
After playing it for a month since Day 1, here is a complete review of the Forza Horizon 5.
Location, Map and Horizon Festival
Let's start with the basics. The map of the Forza Horizon 5 is the biggest yet and offers quite an amount of different biomes. 11 to be exact. From sandy desert to lush green forest, this game has everything.
The inclusion of a waterfall, scenic historic locations and a huge volcano, which you can climb, by the way, has made the world of Forza Horizon 5 much richer compared to the previous ones.
The amount of detail in this game is mind-boggling honestly. Rocky formations are photorealistic, sandy dunes look eerily similar to the real world and the draw distance makes the world much more immersive.
The map is huge with a huge network of roads ranging from needle curves to long straight highways perfect for testing your car's top speed. My top 2 roads in the game are the long highway which cuts through the map in between and the curvy climb to the top of the volcano.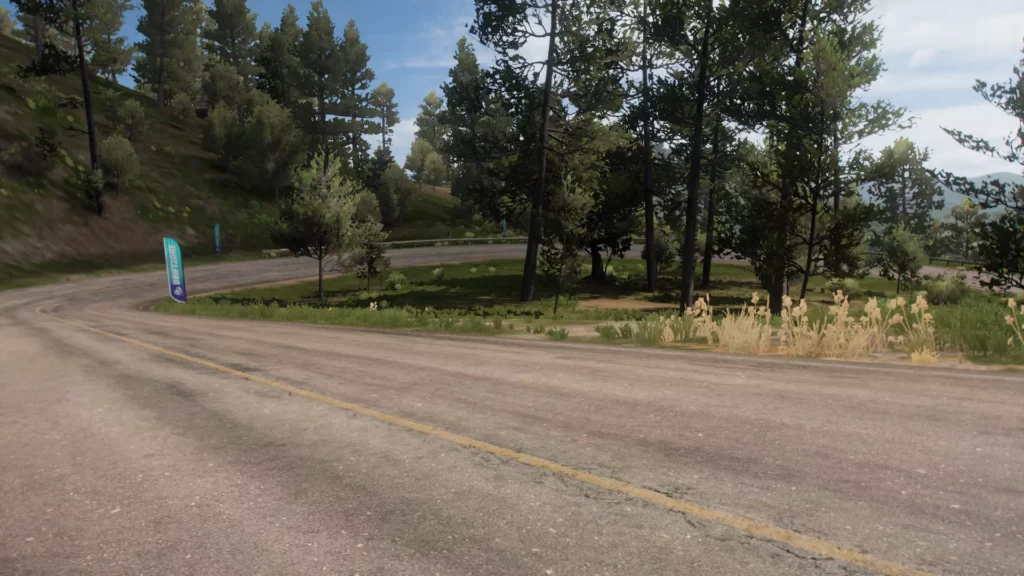 The Festival site is much better in this game compared to the Forza Horizon 4. This time around the Festival site is in an abandoned race track. There is not only one festival site like in older instalments. Apart from a single main festival site, there are 4 more outposts (similar to festival sites) for each of the event types.
Horizon Apex – For road races
Horizon Wilds – For cross country races
Horizon Baja – For dirt races
Horizon Street Scene – For street races
Horizon Rush – For PR stunts
I don't see any major benefit of having the outposts apart from making it easier to get around the huge map. If you want to fast travel, there will be some outpost near you. Just like the main festival site, you can enter the Garage and Autoshow from here.
Talking about travelling around the map, there is a certain update that makes lives easier for many players. Earlier the game did not allow fast travel to any race or event you wanted. With Forza Horizon 5 you can fast travel to any race event you want, except to Speed Trap, Danger Sign and Trailblazers.
The city, Guanajuato offers something new this time. Compared to Edinburgh in the Forza Horizon 4, this feels like a huge upgrade. The former was a very standard, uniform and boring town. Guanajuato is more colourful, offers truly challenging street races with tunnels, compact and winding roads.
The town doesn't feel huge, in fact for some reason, it feels much smaller than the former city in Forza Horizon 4. It isn't necessarily a bad thing because this town is much more fun this way.
One thing that feels off is the traffic. Traffic is pretty low for a town and sometimes feels like it's a ghost town. It's not only the city. Traffic overall in the game is pretty low. Although, in Solo mode, the traffic increases dramatically with hundreds of drivatars plus non-drivatar traffic.
This is subjective as some might prefer more traffic and some might prefer less in games like this. I would have liked it if there was more traffic overall.
If you go to the top of the Gran Caldera Volcano, you can see how huge the world is.
Vehicles
There is a huge improvement in vehicle handling, customization to the addition of new vehicles. One thing people complained about in Forza Horizon 4 was the lack of tyre smoke. Forza Horizon 5 noted it and delivered on it.
The tyre smoke while drifting around is just amazing to look at now.
In terms of visuals, the cars look much more photorealistic compared to the Forza Horizon 4. The lightings and the reflection have improved which makes the car look more realistic.
Handling
The developers had stated that the vehicles will have many major improvements in suspension handling. And they delivered on it.
Earlier, whenever you got a car, most of them would come with a suspension setup that severely understeered. If a player doesn't understand the car mechanics, the player would have a tough time tuning the car properly to suit his driving style.
In Forza Horizon 5, the tuning of any car (almost) you choose is playable and you can tune further to improve the handling. While it doesn't provide the perfect tune, you at least get a car that can handles properly.
Apart from the suspension, overall handling is much better in this game. This helps the newer players who aren't accustomed to custom tuning their cars.
Customisation and Tuning
Customisation has received a huge upgrade while the custom tuning part has remained more or less the same. I will list all the things in customisation that has brought immense value to the game.
Addition of new tyre types.
Addition of Drift, Rally, Race and Offroad differential options
Much more options in swapping the engines
More options in the transmission (up to 10 gear)
Better UI
You can hear the sound of your car when you change the parts.
Also, when finding new pre-built tunes, you can accurately compare them with your tune. I absolutely love this one because it gives you a very good idea of how your tune compares to others.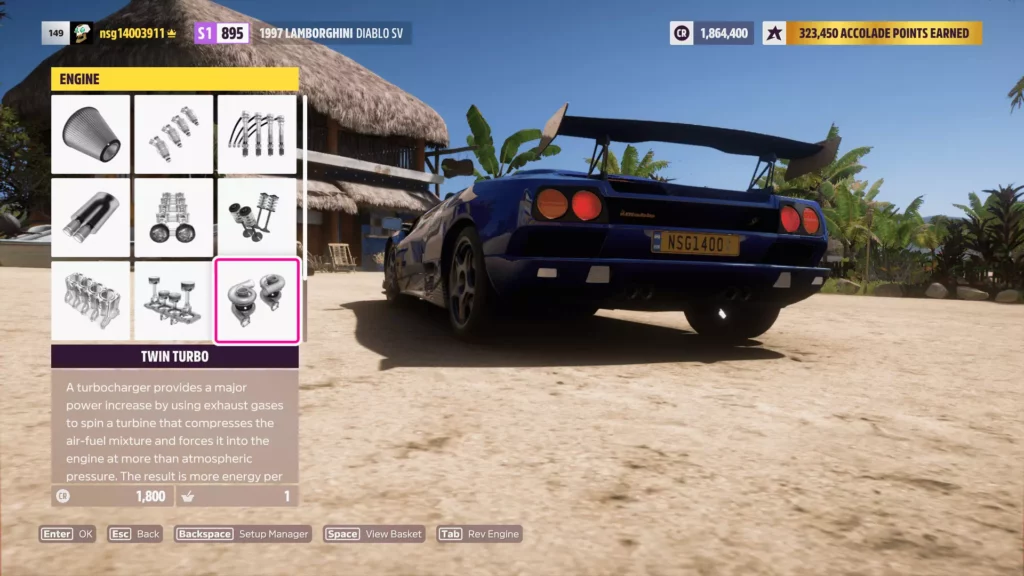 Sound
Engine and car sound was the downside of the FH4 which offered an inaccurate representation of the engine and car sounds.
Playground games have definitely improved upon the sound of the engine and overall car sound. Even the sound reflection in different environments have been represented accurately. This makes the game even more enjoyable.
Earlier no matter what upgrades you made to your car, the sound would be similar. Now, players can experience different sounds of the car based on the parts and engine that are equipped. This is one feature I played a lot to come up with the best sounding car.
This is a huge improvement and the community as a whole is loving it. Here's a video to compare the sounds of the car.
FH5 holds the record for most vehicles to have at the start of the game. It had 548 at the time of release and new cars are added with every Series renewal. Also, I love the inclusion of more electric vehicles. I am in love with Raesr Tachyon Speed.
The sheer number of cars that are available allows you to choose the best one which suits your driving style.
Gameplay
Forza Horizon is by no means a story-driven game. It's just a game for enjoying beautiful scenarios, racing and having fun with your friends.
This time around, Forza has tried to bring in some story elements to the game. It's not much but it is definitely an improvement.
If you have played FH4, you will remember your character as an awkward NPC who just stands around, does silly dances on the podium and does not talk at all to the other characters. It was quite jarring to think that this game didn't even give the main character a voice.
FH5 tries to change it in this. In FH5, you are already a superstar driver and now has come to enjoy Horizon Festival in Mexico. You receive a warm welcome, get introduced to a couple of other main characters (they are forgettable, I can't even remember their names) and they take you through the game mechanics.
Plus, your character is more organic and does talk to other characters! This doesn't add much to the game but it definitely makes the game look organic.
The starting 10 minutes of gameplay is absolute fun where you drive in 4 different vehicles over different regions.
FH5 introduced a Horizon Adventure and Accolades for the first time and it has its uses. Horizon Adventure splits the game into 5 parts and lets you decide what you want to complete first.
Unlocking Adventure unlocks new events and expeditions. Playing and winning these events unlocks Accolades and Accolades unlock new Adventure.
This was an amazing way to hook players into playing the game for many hours until they have unlocked each of the Adventure.
This doesn't add much for the older players but for new players, it gives a sense of progression and order in the game. Also, it hooks the new player to the game pretty well.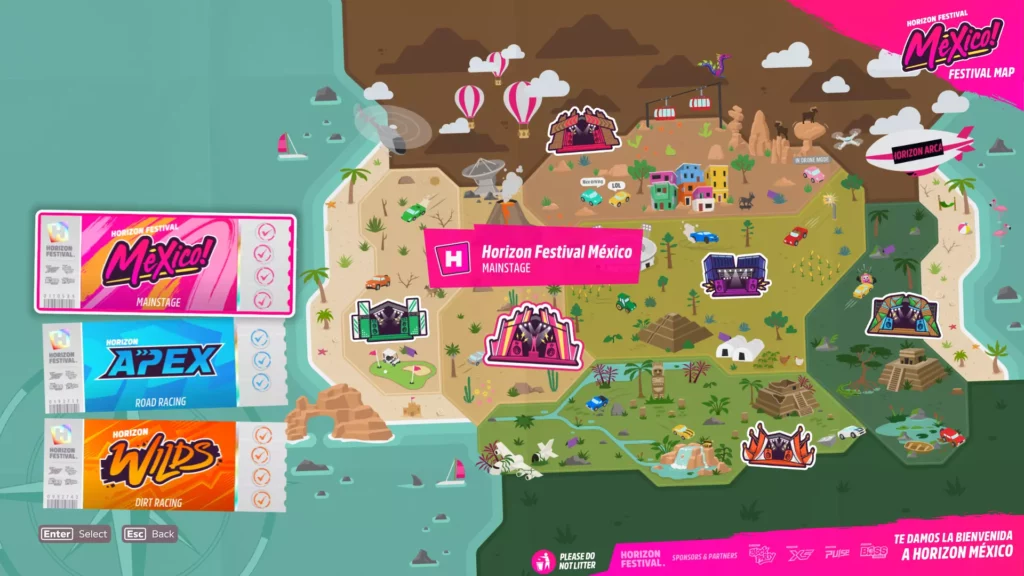 Accolades is another addition that is like achievement points. You complete a race or reach some kind of milestone you receive accolade points and sometimes win a few cars.
I don't have particular feelings for the Accolades system. It's something that's just there and it's neither a good thing nor a bad thing.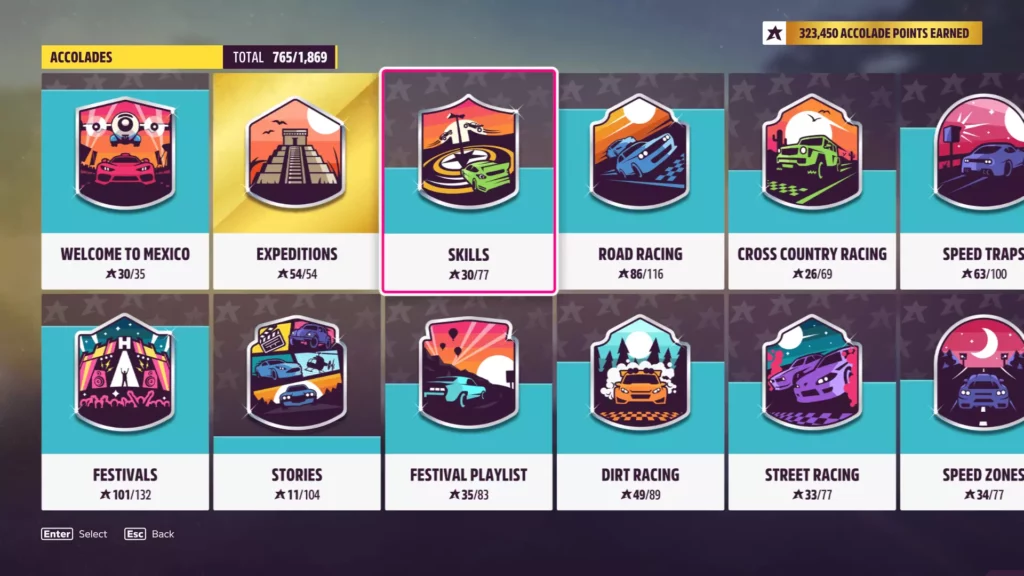 Also, FH5 has given fancy names to each of the event types.
Road races are grouped under Horizon Apex.
Dirt Races are under Horizon Baja.
Street Races are under the name of Horizon Street Scene.
The most dramatic is the Horizon Wilds which is cross country racing.
The last one is Horizon Rush which groups all the PR stunts.
Weather System
Forza Horizon 4 introduced the system of weather which changes every week in a cyclical manner. It was good in providing a dynamic map but it went stale after a while.
While the different weathers made the driving conditions change, it was a hassle to tune cars or manage cars for different conditions. I hated winters in FH4 but honestly, I miss it now.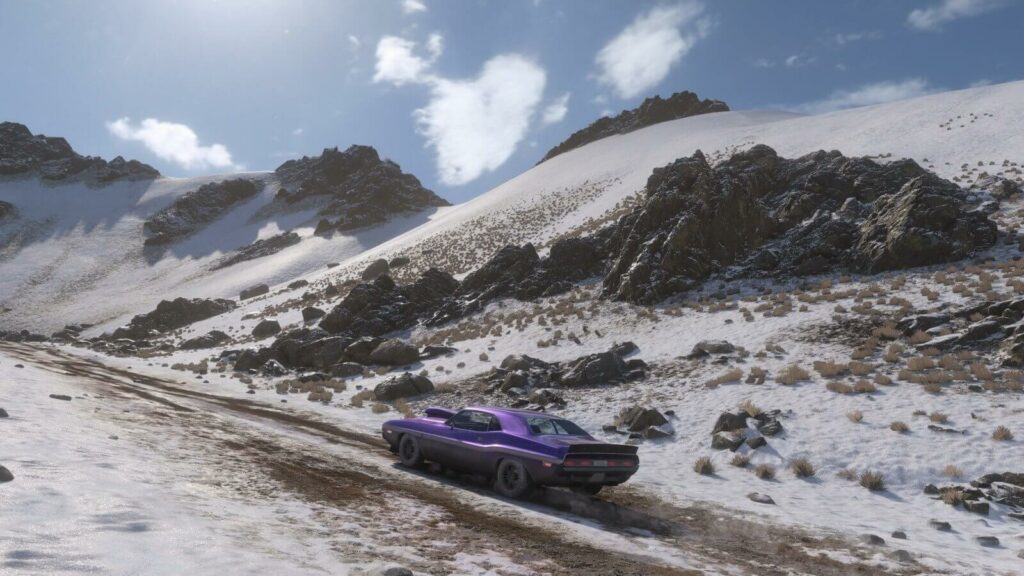 With FH5, there is a layer added to the existing weather system. The different biomes will react differently to the weather change and create dynamic weather conditions like heavy storms and sandstorms.
For example, when winter arrives, it will seemingly have no effect on dry desert areas but will have swathes of snow on top of the volcano. Similarly, hot and dry weather will give rise to sandstorms in dry areas like deserts but will not affect Forest biomes.
This is a double-edged sword. Overall it will not change the map dramatically like FH4 which might get boring over time. But, on the other side, there will be a variety in the weather conditions.
Honestly, it won't make sense to cover the whole map with snow in winter because some parts of the map are tropical and some are dry deserts.
The best weather combo I have experienced so far is the Canyon biome plus summer, wet condition. Racing in this condition is an absolute treat.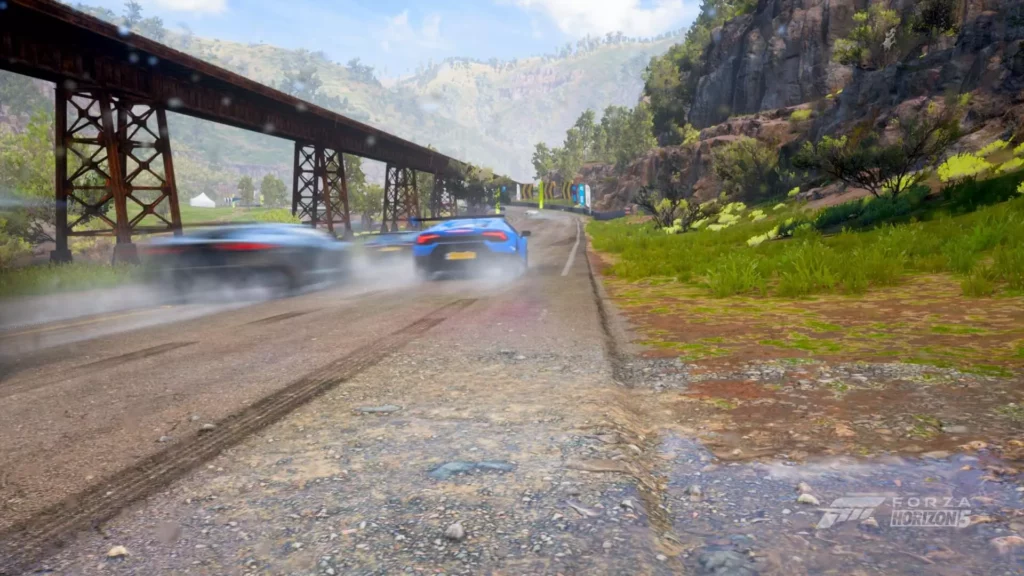 We will have to wait and see how weather conditions will play out in future seasons and series. I like the current concept of weather.
Game Modes
While there isn't much change in how any of the races occur, the sheer variety of the maps has elevated the experience of racing. When it comes to PR stunts, Trailblazer is back which was missing in FH4.
There isn't much improvement in Road racing but Dirt racing and Cross country racing is so much fun now. Dirt racing in the swamps of tropical forests is different from dirt racing in the dry deserts. This adds a much needed variety in the same class of races.
Cross country is so much fun because of this exact same thing. A variety of different biomes provide a better experience in cross country racing. And there are a lot more jumps now which often leads to some player landing on my roof.
Street racing is pretty much the same as before although racing inside the main town, Guanajuato is so much fun now because of narrow roads, galloping curves and tunnels.
Horizon Open Racing
Online races now have 4 modes – Open Racing, Open Drifting, Playground games and The Eliminator.
FH5 have removed the team race mode where you played as Team Blue versus Team Red. There is only a single-player race. Also, they have removed the stupid online level system which I could never understand how it progressed.
The total number of races in one single session was 5 but with the recent update, it was reduced to 3 and they removed the big final races like Titan, Colossus from the online racing.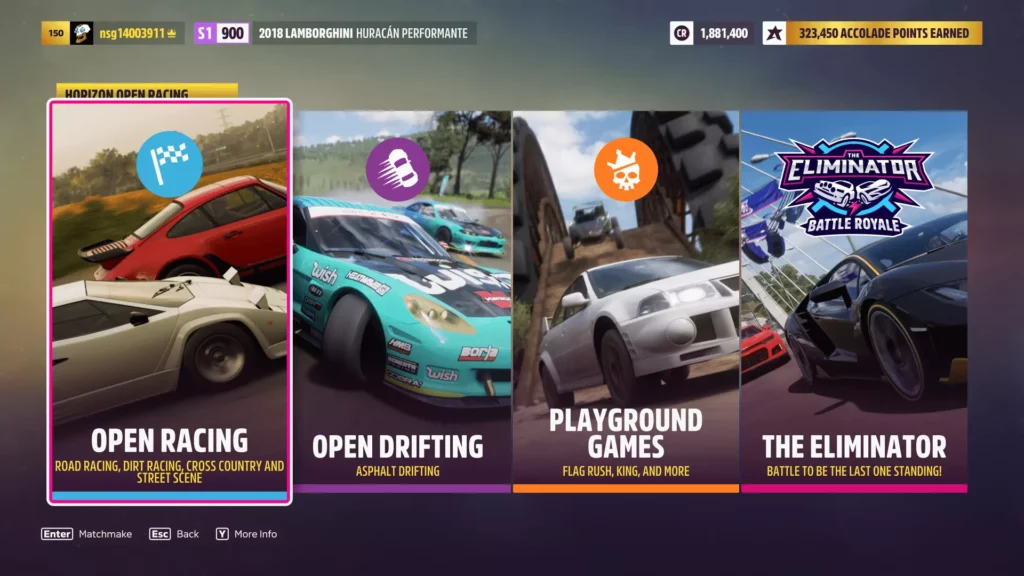 Open Drifting is a new thing but I haven't played it even once because I suck at drifting.
Playground games also remain the same with the same challenged and there is nothing new here. Same with Eliminator. It is a fun battle royale in the racing world and still remains the same.
Story modes
Story modes are much better now. Mainly because of the interactive main character. you feel like investing more time in the stories which wasn't the case in FH4.
There are more stories than before. If you got nothing to do, you can definitely complete stories and have some fun.
The Other things
FH5 continues the tradition of Rivals and Super 7 which is a good thing. It is very much possible that you will get bored with regular races after a while and Playground Games know it. That's why they have included Events Lab.
Events Lab lets you customise races and share them with other players. This is an amazing feature which will not players get bored easily. With Event Labs, the possibilities are endless.
The problems
It is an awesome game. Nearly perfect but it has its own share of problems. With random bugs and a long waiting time in online events, playing FH5 can get pretty annoying.
Although I never encountered many bugs, many players did and Playground Games has fixed them with the recent update. Many players encountered problems with illumination/lighting in Street Racing where the environment was too dark and the headlights didn't turn on.
One problem I encountered is with the replay. When a replay of the race is on, the sound of the car is all over the place. The gear remains in the first gear even throughout the race.
There is a problem with day/night change. Firstly, the night is too short and many times, after a race, the time of the day changes very abruptly which does not look good at all. In this regard, FH4 does a great job of maintaining the day/night cycle.
FH5 also has server issues too. Your Horizon Life session abruptly ends without any internet disruptions. Online races get disconnected sometimes and your skill streaks end just like that.
Final Verdict
Improvement in storytelling and characters
Increased difficulty of PR stunts in Seasonal events
More events in Seasonal events
Bugs affecting gameplay (Fixable)
Improved lighting and reflections
Photorealistic objects in game
Much needed improvement in the car sounds and environment audio
Underwhelming tracks compared to Forza Horizon 4
Much hasn't changed and that's a good thing
Frequent encounter with speed hackers
Server waiting times
Forza Horizon series is one of the best racing games out there and is probably 'the best' open-world racing game until now. Also, again Playground Games has done an outstanding job on the optimisation of the game. Even a 1050 Ti can run the game at Medium-High settings at 60 fps. That's super impressive!
Forza Horizon 5 has expanded on the popularity of the Forza franchise and provides something better. The world is bigger, better and more colourful.
The game delivered on the needed improvement like car's handling, sounds, newer interesting world. It's only been a month of this game and there is a lot of room for further improvement.
As of now, I am just enjoying each and every part of this game (maybe except the waiting times in Horizon Open) and I will continue enjoying it till Forza Horizon 6 is released!