Sony has announced the newer version of their flagship headphone, Sony WH -1000XM5. The new Sony WH- 1000XM5 have all new sleeker design, different from its predecessor 1000XM4.
Furthermore, Sony has managed to make even better, their noise cancellation, which is already one of the best in the market. The new headphones are also lighter and more comfortable.
Sony WH-1000XM5 : Quick review and specs at glance
The new XM5s are offering new design with improvement in key areas like sound, mic, noise, and comfort.
Bluetooth version: 5.2
Active noise cancellation: yes
Ambient mode: yes
Multipoint touch : yes
Battery life: 30 hours (ANC on), 40 hours (ANC off)
Recharge time: approx. 3.5 hours over USB-C
Supported Bluetooth codecs: LDAC, AAC, SBC
Extra features: Speak to Chat, 360 Reality Audio, DSEE Extreme, Spotify Tap, Amazon Alexa, Google Assistant
Sony WH-1000XM5 – The design and build quality
The new Sony design has already known due to recent leaks. Talking more on design and build. The new headphones even though look sleeker and feel more comfortable has some downgrades when compared to WH-1000XM4.
First in that is the headphones are no longer foldable. This means the headphone will take more space when you pack them in their case.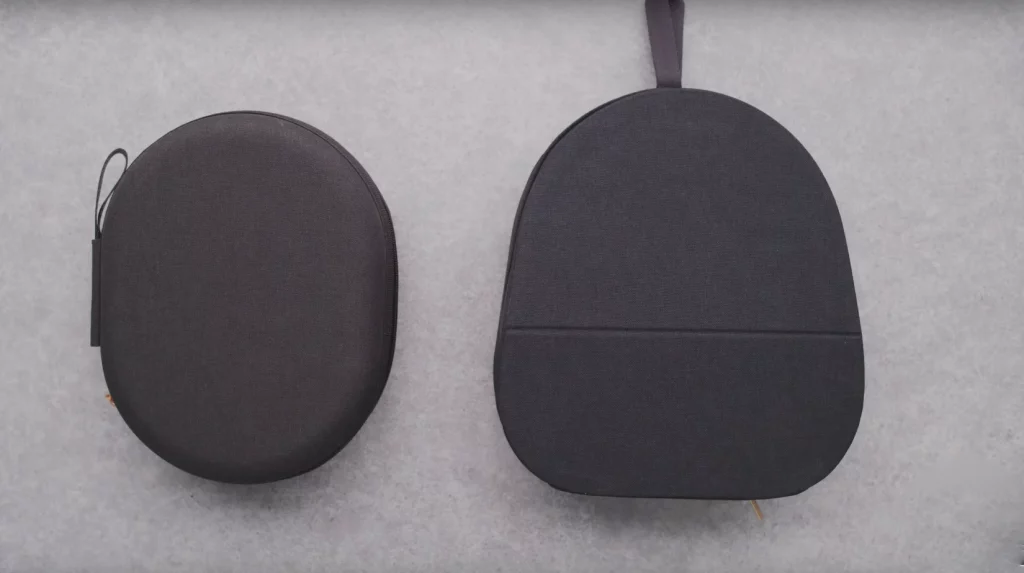 The case of the headphone is great looking but unfortunately takes more space than the case of Sony WH-1000XM4 which have headphones placed in folded position inside them.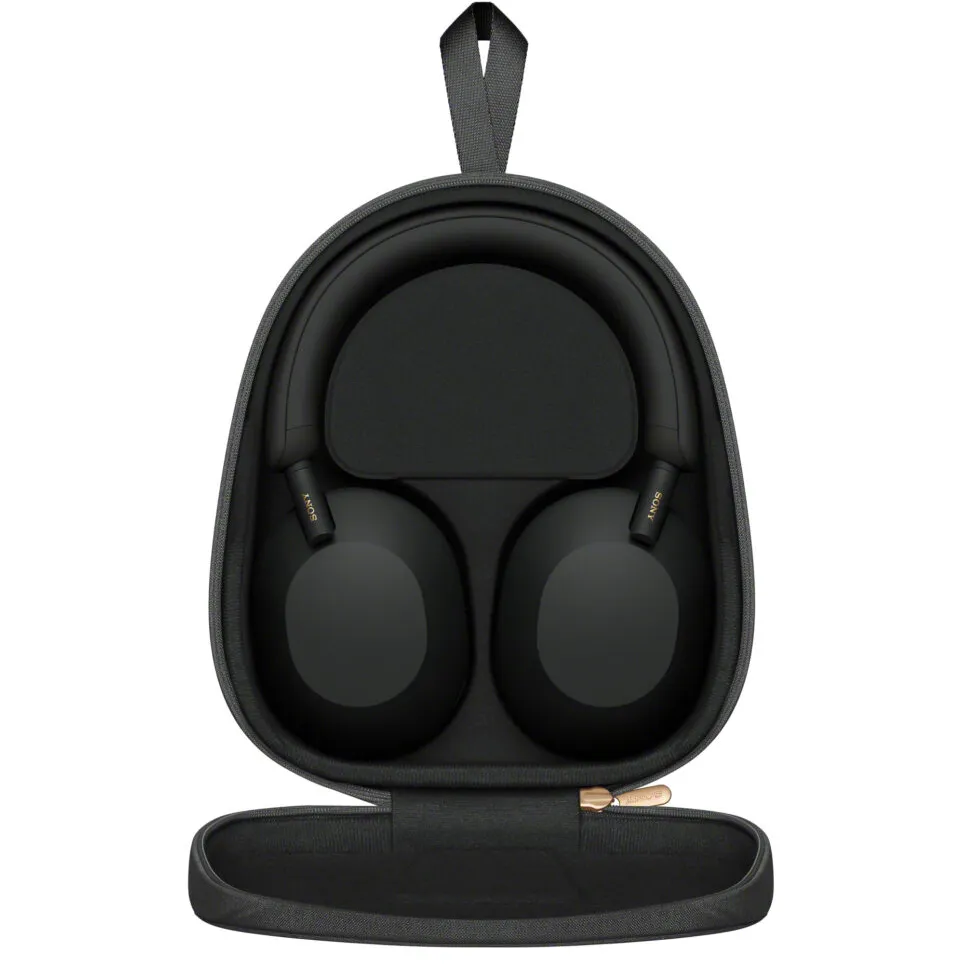 Build quality is otherwise solid and comfortable. The headphones dome made of carbon fiber composite material makes headphones rigid and lightweight. The new vegan leather ear cups are much softer and feels like a headphone can be put on for long, long hours.
Sony WH-1000XM5 – Sound, Mic, and Noise Cancellation done even better
Starting with the Sound, WH-1000XM5 sound almost similar, with improvements where needed. According to Sony, the sound is clearer and base reproduction is also punchier. Thanks, in parts, to the new 30 mm sound driver compared to XM4 which have 40 mm driver which somewhat have slightly muddy Base sounds.
Overall, the sound profile is quite on point, as we would expect from flagship Sony WH series.
Sony WH-1000XM4 set a benchmark in noise cancellation of headphones. Sony WH-1000XM5 has managed to surpass that benchmark with improvements. Presently, while writing this article, I don't think there is a headphone in the market which can surpass Sony in noise cancellation
Coming to mic, Sony has done improvements in this department as well. Mics of WH-1000XM5 can suppress background noise better than WH-1000XM4s, leading to better sound from the mic of the headphone.
WH-1000XM5 – The battery performance
XM5 offer same battery performance as XM4s at 30 hours of battery with ANC (Active noise-cancelling) and 40 hours with ANC off. We expected more in this department, but nothing to complain here, as headphones have improved sound and noise cancellation while keeping the same great battery life.
In addition, there is new charging feature where headphone give you 3 hours of backup on just 3 mins of charge via USB -PD mode.
Sony WH -1000XM5 – Pricing and availability
The WH-1000XM5 headphones are available in black and platinum silver. The headphones are already available for pre-order in the US via Sony official website at $399.
Headphones will be available from end of May 2022
Sony WH-1000XM5 – Numerous improvements with few subjective misses.
In all, Sony has managed to improve upon 4 keys of area – sound quality, noise cancellation, comfort, and mic performance. All this at expense of portability. The headphones now have a bigger size profile compared to XM4s. If portability is your priority, you can definitely go for Sony WH-1000XM4 which currently priced at around $320 offer a great value for money.
This week have been quite busy with launch of Pixel 6a, Pixel watch Sony Xperia 1 IV and these XM5s. We at Yantragyan continually strive to present you all the latest happening in tech space. Stay connected to Yantragyan for more tech updates.