As CES 2023 is nearing, Samsung is going to appear with its monitors, TVs and other latest products at CES and it will be reserving its flagship phone launch in its own event, Galaxy Unpacked which is to be held in February 2023.
Also read: CES 2023: Who are coming and what to expect
The Galaxy S23+, Galaxy S23 Ultra, and the standard Galaxy S23 are anticipated to be part of the newest portfolio, as usual.
According to reports, the advertisements for the latter two smartphones have now surfaced online. These leaked images provide a glimpse of their appearance and confirm the hero/signature colour of Galaxy S23+ and Galaxy S23 Ultra.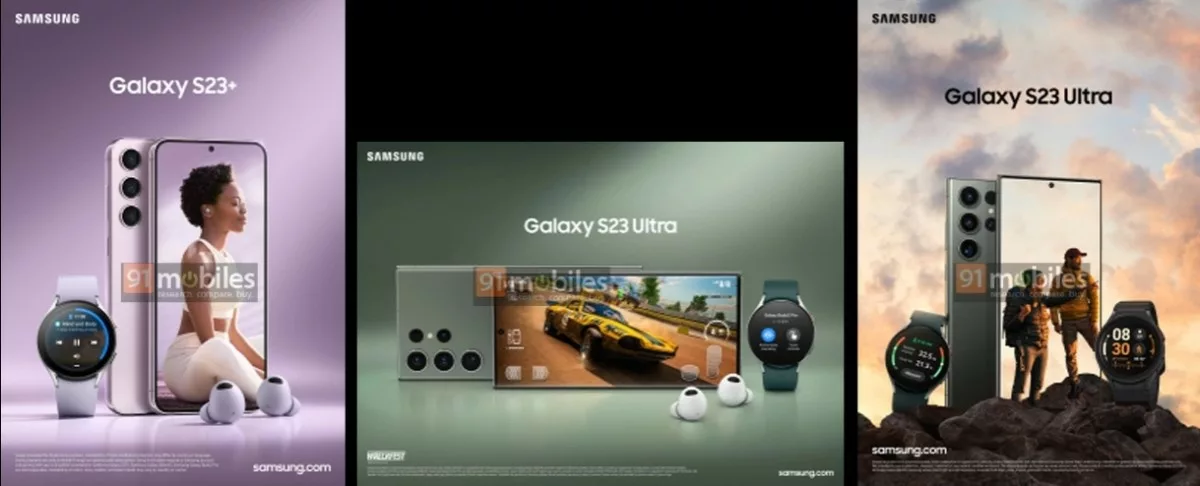 With each new Galaxy S model, Samsung changes its signature colours and it is also used in the majority of the marketing and promotional materials. The leaked images for the Galaxy S23+ and Galaxy S23 Ultra are Pink and Green, respectively. 
According to the latest leaks, the batteries of the Galaxy S23 and Galaxy S23+ will have a somewhat higher capacity than those of their predecessors, However, the prices will remain the same as their predecessors.
Also read: Budget Samsung phones under ₹10,000
The 3,900 mAh battery in the Samsung Galaxy S23 is anticipated to support 25W fast charging, which is an improvement above the 3,700 mAh cell in the standard S22. The 4,700 mAh capacity of the Galaxy S23+ is further increased by 200 mAh with 45W fast charging. A 5,000 mAh battery and 45W rapid charging, which Samsung has been using in its Ultra handsets since early 2020, will be included in the Galaxy S23 Ultra.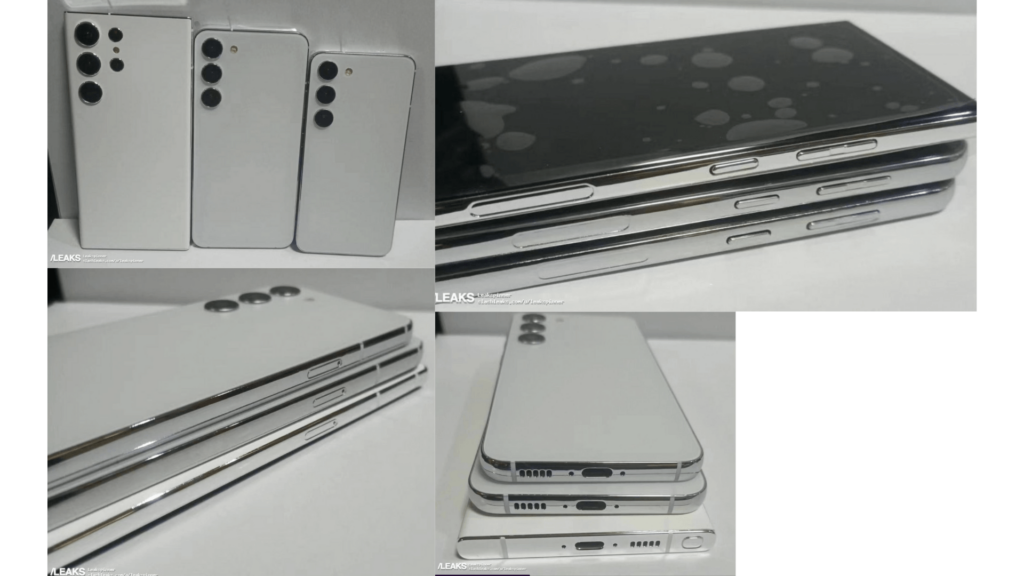 The Galaxy S23+ appears to have curved edges in these pictures, while the top-of-the-line Galaxy S23 Ultra is seen to have flat edges. Overall, it doesn't seem like the design has changed all that much from the Galaxy S22 series phones.
Also read: Newly launched, budget Samsung phone, Galaxy M04
Some resorts suggest that the Galaxy S23 (vanilla) will have a trademark colour of pink gold or gold. According to previous sources and reports, Samsung will only provide a small number of colour options for the Galaxy S23 series. Only beige, black, green, and light pink colours may be available for the lineup.