PowerColor has inadvertently released the first pictures of its AMD Radeon RX 7800 XT Red Devil graphics card. The pictures confirm that the RX 7800 XT is based on a maxed-out version of the "Navi 32" GPU, which is a chiplet-based GPU with 60 RDNA3 compute units, 3,840 stream processors, 120 AI accelerators, 60 ray accelerators, 192 TMUs, and possibly 128 ROPs.
The GPU is surrounded by four 6 nm MCDs (memory cache dies), each with a 16 MB segment of the GPU's 64 MB Infinity Cache memory. The RX 7800 XT also has a 256-bit GDDR6 memory interface and 16 GB of memory running at 18 Gbps, which gives it a memory bandwidth of 576 GB/s.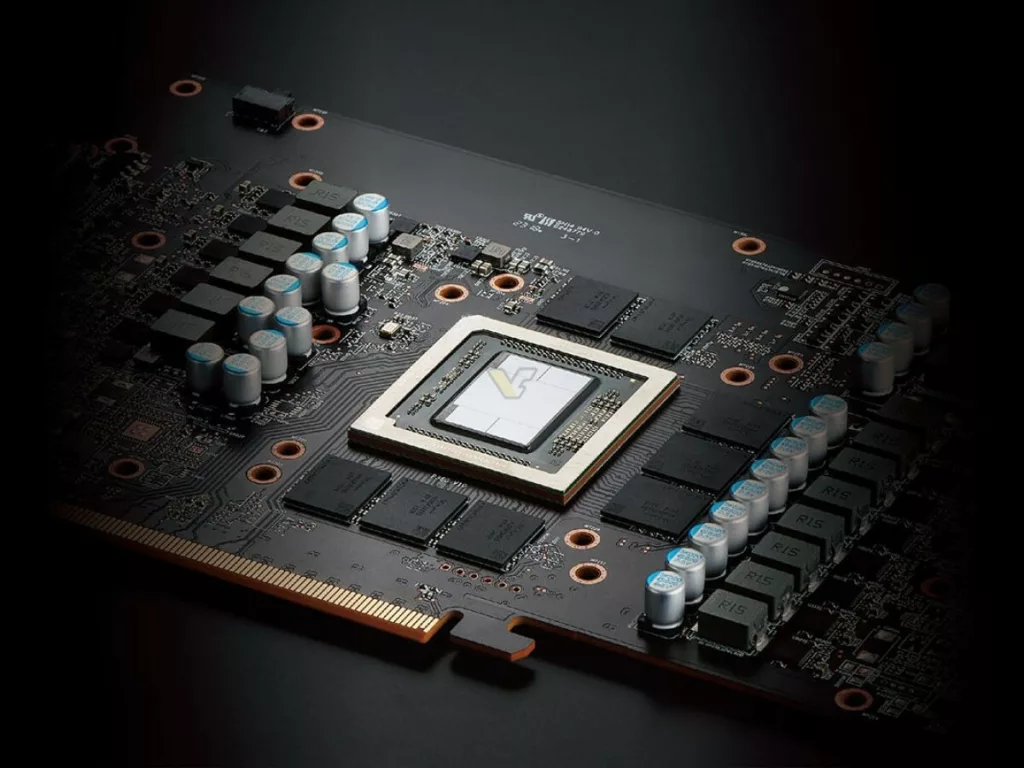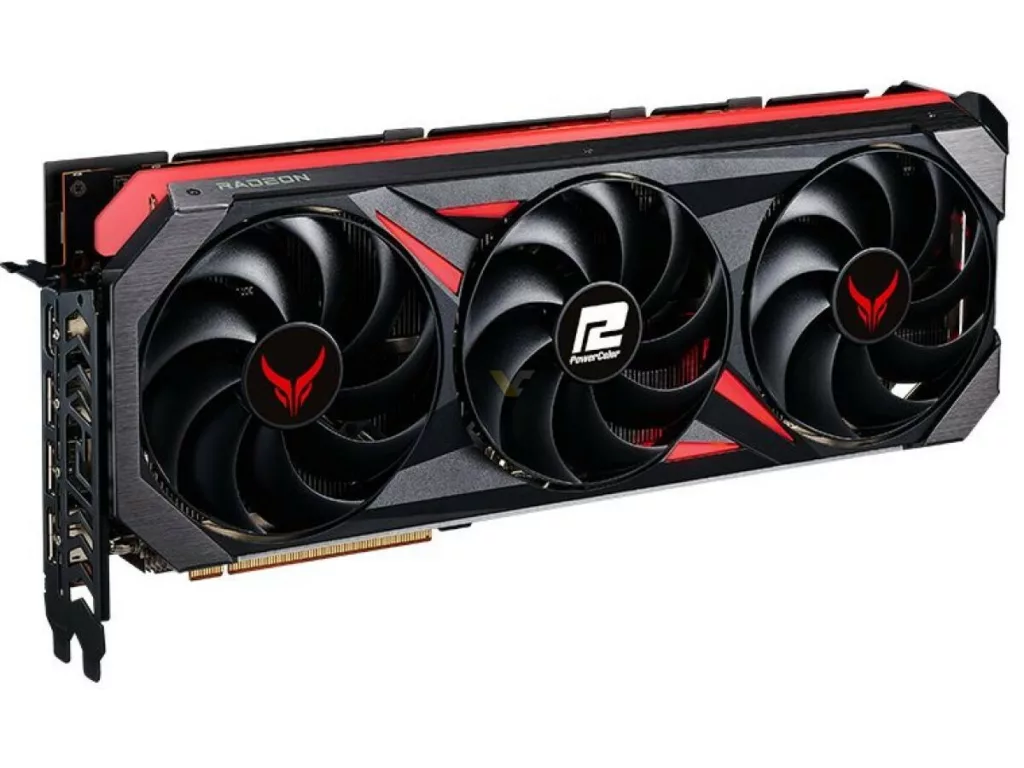 The PowerColor RX 7800 XT Red Devil has dual BIOS, and the "standard/silent" BIOS runs the card at AMD reference clock speeds of 2210 MHz game clock and 2565 MHz boost clock. The card draws power from a dual 8-pin PCIe power connector set up (375 W max), and the cooler is visibly smaller than the one on the company's RX 7900 series Red Devil cards. A 16+2 phase VRM powers the card.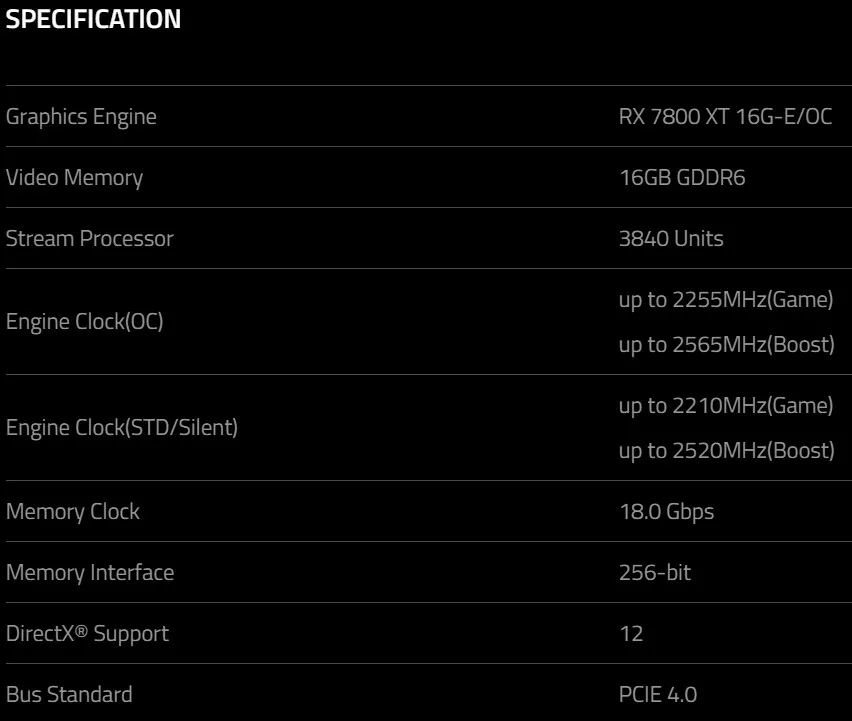 The pictures of the card have led to speculation that a global product launch is imminent, possibly within the next 30 days. The RX 7800 XT is expected to be priced competitively against the RTX 3070 Ti, and it will be interesting to see how it performs in benchmarks.
In addition to the technical specifications, the pictures of the card also reveal some of its design features. The card has a triple-fan cooler with a black and red color scheme. The shroud features a large PowerColor logo and the Red Devil name. The backplate is also black and red, and it has a honeycomb pattern to improve airflow.