American multinational tech firm Google gets an interesting update for its android users along with an update of Google photos that will bring a more organized tab.
Update to Google's Android app lets users delete all searches from the last 15 minutes
Nearly a year has passed since Google announced some interesting upcoming features for mobile search at its I/O event. These features include the ability to delete the last 15 minutes of history. Soon after it rolled out that key feature for iOS, Google is now doing the same for Android.
Although Google had planned to introduce the feature before the end of last year, after it released this update on iOS devices in July 2021 but it missed the deadline for the android release. The update is expected to be rolled out to everyone in the upcoming weeks, and can only be used on the default Google search app. People can access this feature by tapping the search bar on the home screen or by simply sliding up on their device.
The next question many might have is whether this will end up integrated with desktop search. The May I/O event just indicated it would come to more than one platform. As of now, we have yet to reach a future where we can permanently delete 15 minutes of searches regardless of where we are.
An update to Google Photos brings a bunch of new features
Over the next few weeks, Google Images will gain some new features that will make it even easier to navigate through your albums, import photos and videos from other sources, see shared material, and find screenshots.
Photos have got a fresh design, which will make it easier for users to find and share photos. In a blog post, Google said it will start rolling out new updates to its popular service in order to make it easier for users to "sort through your albums, import photos and videos you have saved somewhere else, see your shared content and find screenshots."
Google Photos to Bring More Organized Library Tab
Sophie Kahan, Product Manager for Google Photos, wrote in her blog post that the library tab is now updated so that you can easily search for your favorite videos, photos, and folders.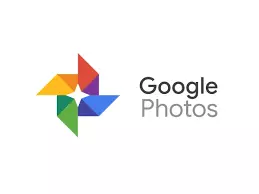 With the update, you can filter the media by type so you can immediately sort them later. Now, Google Photos makes it easy for users to manage their files and albums. Eventually, you will also be able to copy the images and digitize them along with clips from the camera.
The new feature includes a Library that will have more options and let users find their photos and albums more easily. The Library tab is now getting an updated layout to show a grid or list depending on user preference. The new design will let users quickly filter by type albums, shared albums, favorites, on-device folders, and then sort their photos.
Well planned sharing tab
The update allows you to filter the media by type so that you can immediately sort them in the future. It is now easier than ever to organize one's files and albums in Google Photos. This would pave the way for a quicker sharing of memories with other people. Pictures can actually be edited in order to create photo books.
Google announced that it would make huge changes when it comes to sections. With that, the tech titan made specific sections for conversations, shared albums, and partner sharing.
This feature is expected to debut first on Android this week. Meanwhile, the iOS user could expect it to come soon.
Easier way to find your screenshots
The new update will make it easier to let users find their most recent screenshots, even if you choose not to back them up. Google will add a shortcut that will appear at the top of your main photo grid to take you right to them.
Apart from that, the contextual suggestions for Google Lends will also be arriving soon.