Xbox Games Showcase 2023 has unveiled some trailers of big games coming out in 2023 and 2024. Here's a list of all the trailers and games showcased at the event.
Fable
From Playground Games, here comes the game that will put the beloved Fable series into a new generation of players. The release timeline for the game was not revealed.
South of Midnight
Coming for Xbox Series S|X and PC.
Star Wars Outlaws
A new Star Wars game in collaboration with Lucasfilm Games, is coming out in 2024. More gameplay will be shown at the Ubisoft Forward event.
33 Immortals
A co-op raid-focused action game from Thunder Lotus, with up to 33 players co-op is coming in 2024. Will be available on Xbox Game Pass on Xbox Series S|X.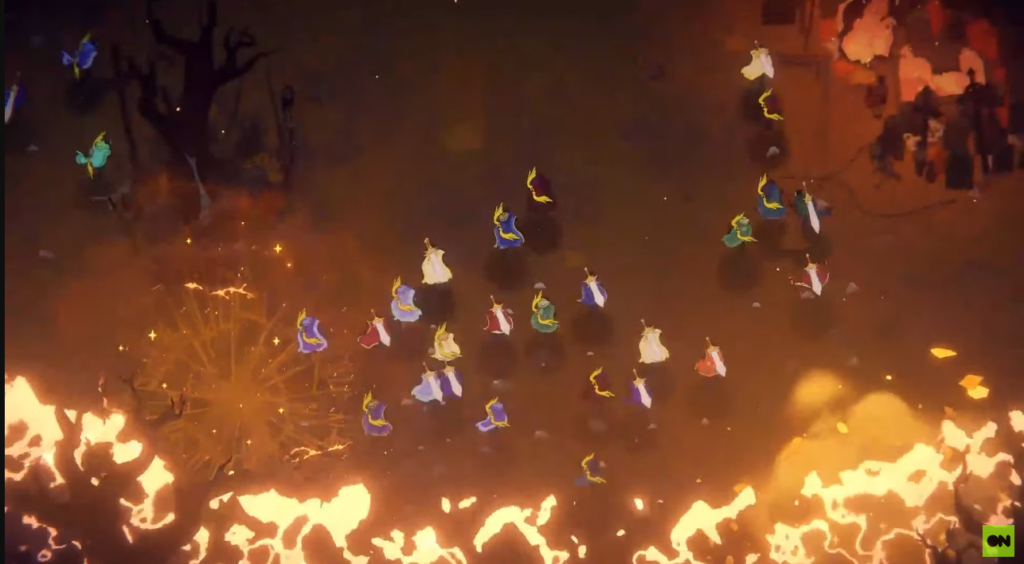 Payday 3
It is coming on September 11 and will be available on Day 1 on Xbox Game Pass.
Persona 3 Reload
Avowed
Made by Obsidian Entertainment, an action-adventure game is coming in 2024.
Sea of Thieves: Legend of Monkey Island
It looks like a DLC with an original story, it is coming on July 20th.
Microsoft Flight Simulator 2024
What is being dubbed as the new generation of Flight Simulator, will include air racing, rescue flights, remote cargo transport, agricultural flights and a lot more. Coming in 2024, it will be available on Xbox Game Pass.
Xbox also showcased the Dune expansion that will come out on November 3, 2023.
Hellblade 2: Senua's Saga
Hellblade 2 will continue the story of Senua in 2024.
Like a Dragon: Infinite Wealth
Also read: PlayStation State of Play 2023 showcase
Fallout 76: Atlantic City
Path of the Goddess
Coming from Capcom is an action game for which there is no release day.
Forza Motorsport
Forza Motorsport is coming on October 10, 2023. Check out the Forza Motorsport PC System Requirements.
Elder Scrolls Online: Journey to Necrom
Coming on June 20, Necrom is another DLC for the Elder Scrolls Online.
Overwatch 2
Overwatch 2 will have new game modes like Co-Op and Story modes which will release on August 10. A new Hero pack with new heroes will also be released.
Persona 5 Tactica
Starfield
Starfield is coming soon on September 6, 2023.
Jusant
A platformer adventure game, it is coming out in Fall 2023.
Still Wakes the Deep
Arriving in early 2024, it is a horror game by The Chinese Room.
Dungeons of Hinterberg
It is an action-adventure game with platforming elements in it. Coming in 2023.
Cyberpunk: Phantom Liberty
The first official trailer for Phantom Liberty was shown which revealed quite a lot of things about it. It will set. Releasing on 26 September and will be available on Xbox Series S|X.
Cities Skylines 2
Cities Skylines 2 gets a release date of October 24. It also showcases a lot of features in the gameplay trailer.
Metaphor Re Fantazio
A JRPG is coming in 2024.
Towerborne
A co-op action-adventure game coming in 2024.
Clockwork Revolution
An interesting-looking game which seems to have time mechanics.
Xbox Series S 1TB SSD, Carbon Black is coming
Following the demand for Xbox Series S with more storage, Microsoft is launching a black variant of the Xbox Series S with 1TB SSD of storage for $349. It will be released in September 2023.