Razer as a company known for their well-built and designed windows-powered gaming laptops. But now Linux users have something to cheer as well. There is a Linux-powered Razer laptop in the market now called Razer x Lambda Tensorbook.
Thanks to the company called Lambda. Who has repurposed the Razer Blade 15 into a Linux-powered laptop with focus on machine learning and machine leaning. The laptop, named Razer x Lambda Tensorbook, has full backing of Razer.
15.6-inch 165Hz 1440p display
11th-gen Intel Core i7 CPU, Nvidia RTX 3080 Max-Q graphics and 64GB of RAM
80Wh battery
Laptop weighs around 4.45 pounds (ca. 2 kg)
In ports and connectivity – we have two Thunderbolt 4 ports, three USB 3.2 Gen 2 Type-A ports, a UHS-III SD card reader and both Wi-Fi 6E and Bluetooth 5.2.
Tensorbook comes in Silver color instead of Black in standard razor 15
The Tensorbook comes preinstalled with the latest Linux drivers and machine learning tools including PyTorch, TensorFlow, CUDA, and cuDNN, and own Lambda powered warranty.
If you pay $4,099 and up — you will get direct premium support from team of lambda company. Lambda says it provides hardware to thousands of research groups already, selling GPUs, servers, and desktop workstations.
Even though the latest version of Razor Blade 15 has a 12th Gen Intel processor, along with faster GPU and screen. Lambda choose last gen 2021 Razer Blade 15 for their Tensorbook, which can get pretty hot thanks to 11th gen Intel processor. Lambda still has done an impressive job putting forward a Linux-based laptop.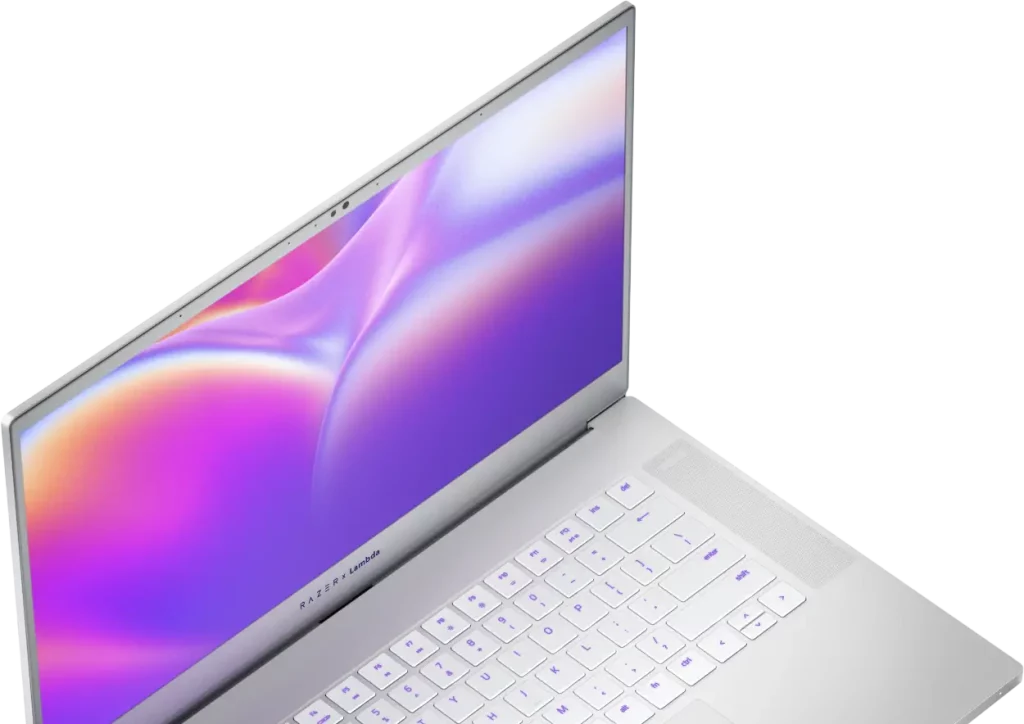 The laptop aimed at machine learning and artificial learning developers brings the necessary stability with proper support for Linux drivers. Which Razer has been ignoring, as in the past Razer promised better Linux driver support. But didn't quite deliver on that promise.
Moreover, one additional point to note is the color of the laptop, which is silver from usual black. I think Lambda wanted to give the laptop more of a professional look. Maybe even an alternative to M1 powered MacBook. As, The primary hardware comparison the company touts is a 4x better speedup over Apple's M1 Max based 16-inch MacBook Pro when running TensorFlow.
In all, this Tensorbook surely brings hope for the good future of Linux-based Razer laptops. We just hope more companies release Linux-based laptops with better support for drivers.